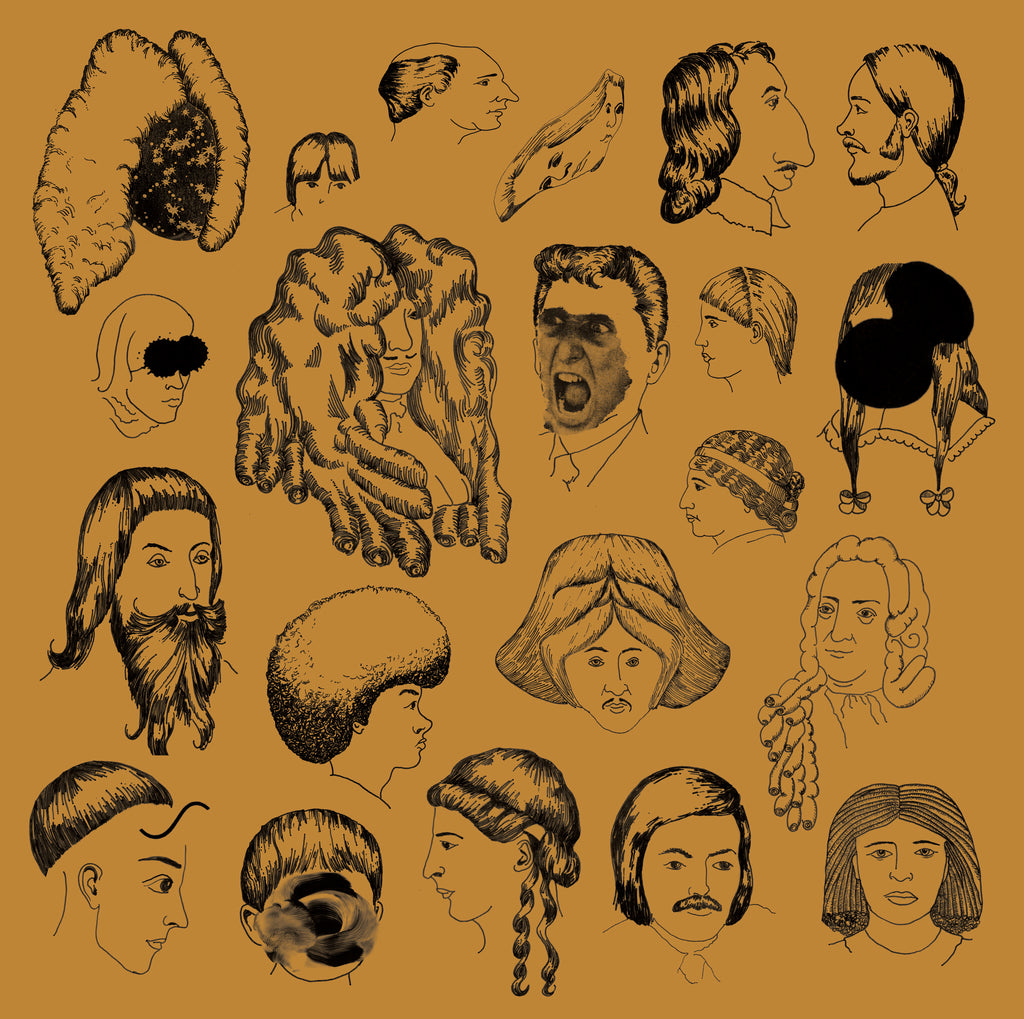 Before forming outer limits jazz-rock outfit Badge Époque Ensemble, Max Turnbull masterminded the oddball pop persona Slim Twig, wrote and performed with U.S. Girls, and moonlighted in varyingly experimental groups across his native Toronto. While this was going on, the devout cratedigger had his third eye trained on another project—one that would span the breadth of his mercurial creativity. This "journal album," as he puts it, is titled Scroll, and it collages together the pearls of Turnbull's eight-year dive into his songwriting imagination.

Sprawling across 90 audacious minutes, Scroll—released simply as Badge Epoch, a tidy distinction from the collective Époque Ensemble—sounds unearthed from a lost musical Atlantis. Turnbull calls it "a cosmic hodge podge of funk, jazz, ambient techno, aggressive guitarmonized rawk, musique concrète, and hip hop." The aesthetic breadth is woven playfully together in a form evoking classic album collage-works: J Dilla's Donuts, Uncle Meat-era Mothers of Invention, Broadcast & the Focus Group Investigate Witch Cults of the Radio Age, and Actress's "sui generis masterpiece" Ghettoville. In their spirit, the record is peppered with musique concrète interludes and has a dream-sequence feel, as if somebody else's memories had been scattered around your head.
Turnbull began assembling the nuggets in 2017, when he enlisted the Toronto sound artist Andrew Zukerman, aka Fleshtone Aura, to collage his works-in-progress into sequences before adding undercurrents of Zoom-recorder-snatched sounds and Buchla synthesizer. "My instruction was to cut things up, open windows, slice, dice, what have you," says Turnbull. "Eventually this turned into 4 discrete cycles of music," each taking up one side of vinyl.
This project is funded in part by FACTOR, the Government of Canada and Canada's private radio broadcasters. Ce projet est financé en partie par FACTOR, le gouvernement du Canada et les radiodiffuseurs privés du Canada. www.canada.ca