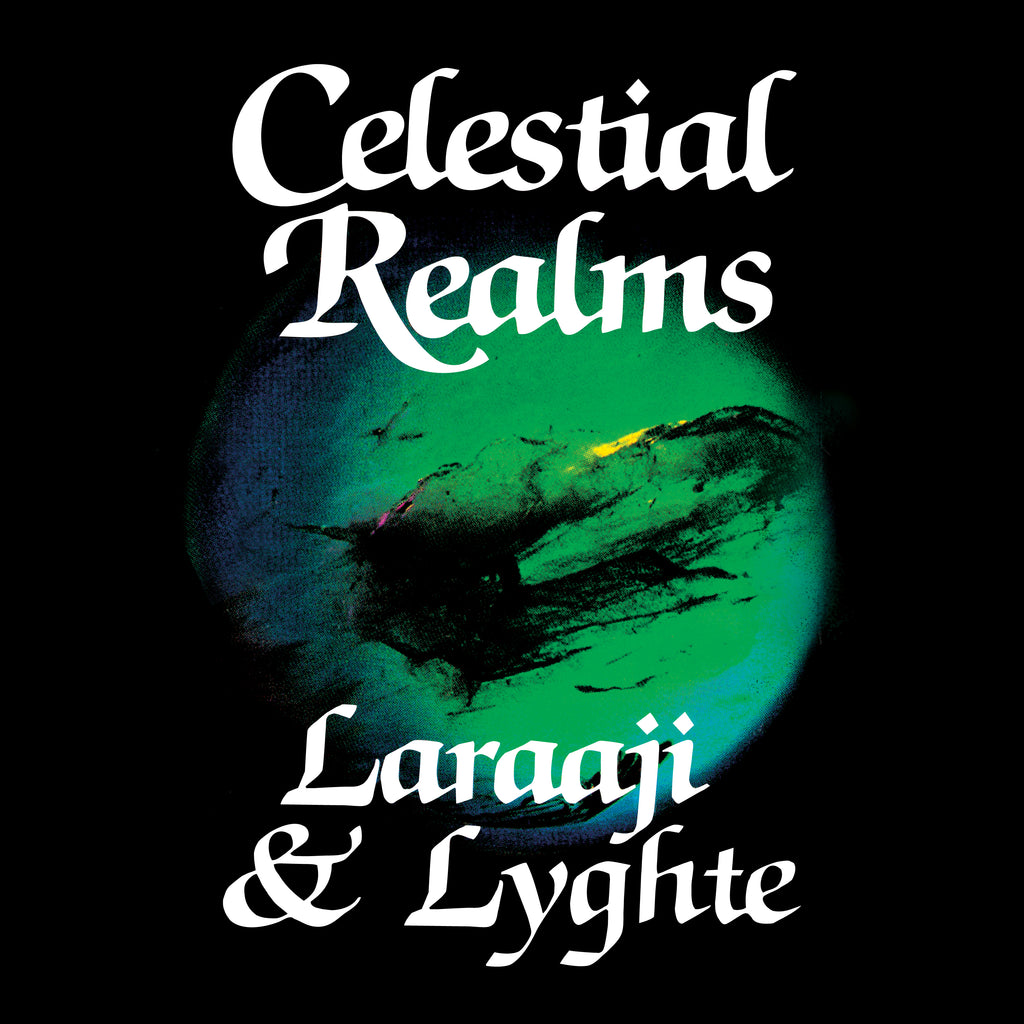 Laraaji & Lyghte
Celestial Realms
Originally released on cassette in 1986, Celestial Realms is a collaborative album from New Age figurehead and Brian Eno-collaborator Laraaji, and fellow cosmic traveller Jonathan Goldman (aka Lyghte). Laraaji conjures his typically vivid soundworld of shimmering electric zither, while Goldman inhabits that world with pulsing guitar and droning synthesizer.
Celestial Realms provides a 46 minute blissful ambient voyage featuring zither, bells, synthesizer, and guitar.
"Finally, the best sustained trance music of the year can be found on Celestial Realms, a new co-creation of Laraaji and Lyghte, who use zither, bells, synthesizers, and guitar for their extraterrestrial adventures. Lyghte loves those very low, sustained, flowing tones, and Laraaji sails above one's head with tinkling bells and zither glissandos. Definitely not for grounding or as background to washing dishes!" - Ramana Das (Music Editor, Yoga Journal 1986)
Recommended if you like: Brian Eno, Hiroshi Yoshimura and Steve Roach.

LP purchase comes with MP3 download.