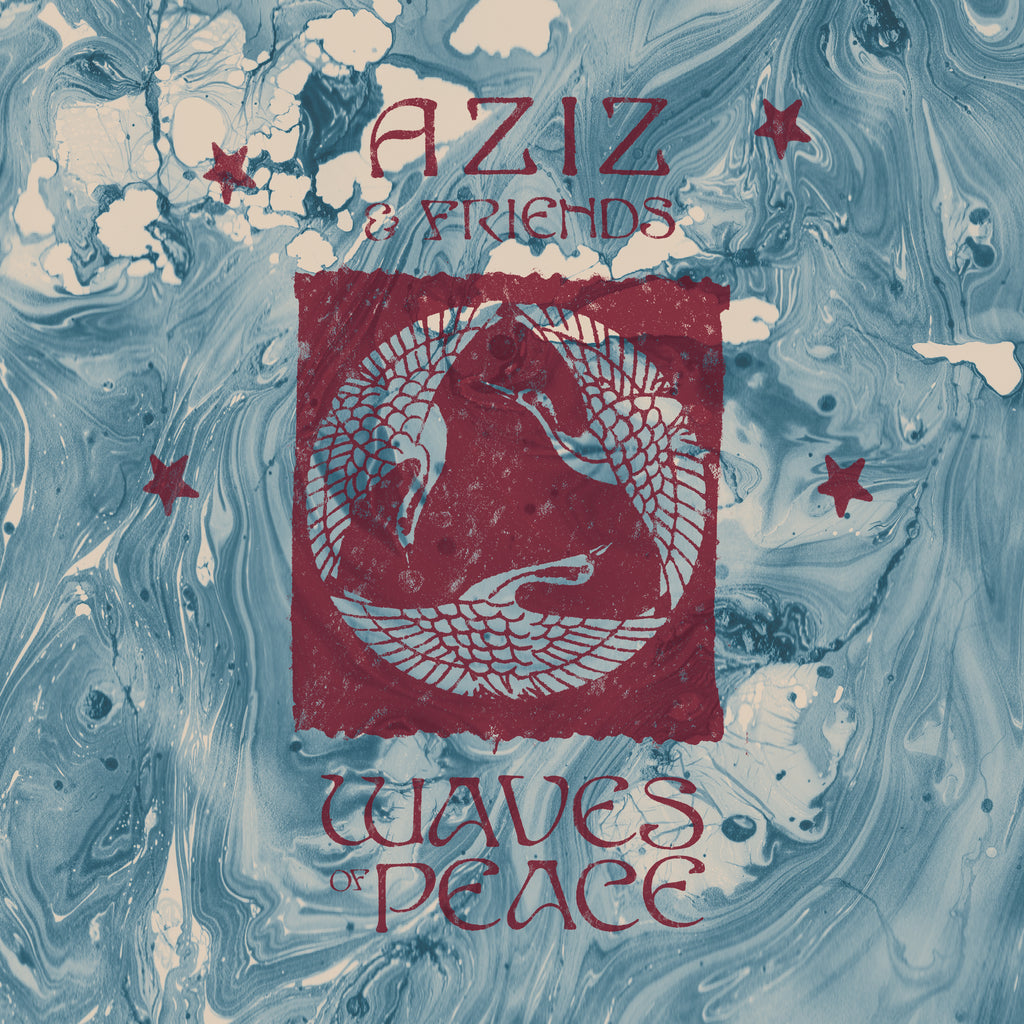 Aziz & Friends - Waves Of Peace
Out September 16th on 2xLP. LP orders include WAV download. 
1983's Waves of Peace is an album of gentle reflection. The sound of ocean waves permeates every track. Sitar, tambura, synthesizer, and bamboo flute are among the instruments that Aziz & Friends use to conjure their blissful oceanic meditation.
Aziz reminisces: "Waves of Peace was born in the beautiful oceanside town of Santa Cruz, California. Living there in 1982 was the first timeI had ever lived so close to the ocean. I would walk down to the beach on a daily basis. Nature has always been a major source of inspiration in my quest to create beautiful original music. Equally important to me has been recognizing the healing potential of harmonious sound. This potential was made clear to me through my illuminating work with the Sufi order, as well as various modern dance companies. Finally, my music has always been shaped by my lifelong commitment to peace and non-violence. With all of these things in mind, drawing inspiration from the nearby ocean and the growing popularity of New Age music, I produced Waves of Peace.
Waves of Peace was my first album to combine instrumental music with the sounds of nature. Graced by the presence of some truly exceptional local musicians, most of the music was performed and recorded live in the studio. Waves of Peace was created to facilitate relaxation, meditation, healing, and awakening for the body, mind, heart and soul. Let the rhythmic waves of the ocean nourish and inspire you to find your peace within". - Aziz Paige, 2022