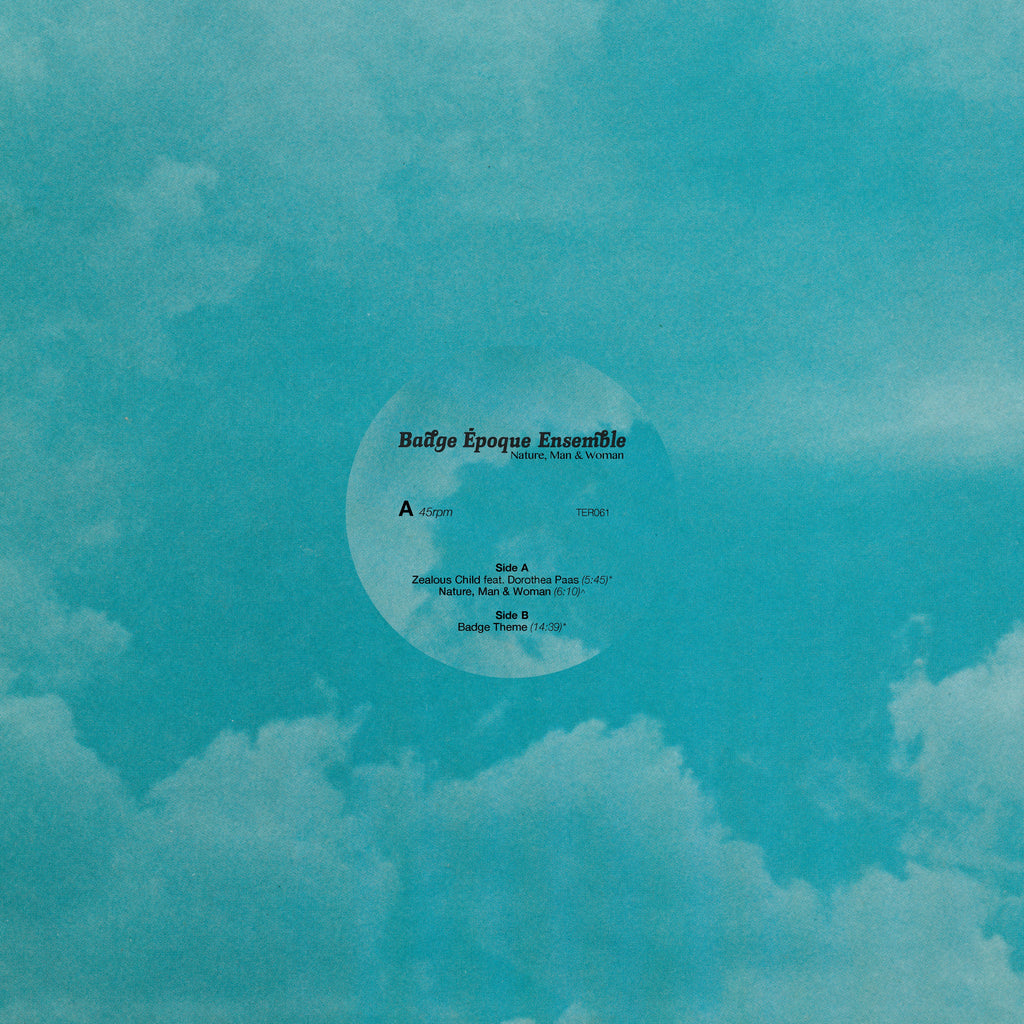 Badge Époque Ensemble
Nature, Man and Woman EP
It's been a few short months since Badge Époque Ensemble released their self titled debut, an ambiguous collection of woozy, narcotized funk. And yet already we have Nature, Man & Woman - a simmering new platter containing 3 songs, producing 26 minutes of dank flute-oriented atmosphere.  
The disco-sleeved 12" EP provides a revealing glimpse of a musically omnivorous approach. On Badge Theme we find the group upping the ante of the sound of their debut, unspooling 14 minutes of sensual Ike Hayes indebted oomph, sure to thrill future generations of loop diggers (cut live off the floor no less!). 
The A side contains 2 songs, which seem to hint at diverging future directions this eclectic combo might take moving forward. Opener "Zealous Child" comes as something of a sequel to the debut LP's sole vocal featuring track "Undressed In Solitude". This go round BÉE have teamed up with Toronto singer Dorothea Paas to ruminate on notions of spiritual wisdom overtop a progressive and climactically bombastic homebrew. Title track "Nature, Man & Woman" closes out the side with 6 ominous minutes of mysterious provenance. Somewhere between a live performance and a collaged tapestry, the group make more explicit than ever before their affinity for beat-centric loop music. Sounding like Lonnie Liston Smith gone trip-hop for a broadcast prohibited episode of Law & Order, BÉE posit themselves here as amongst the moodiest of contemporary instrumental collectives. Little wonder that library music enthusiasts around the world have made emphatic note of the Ensemble.