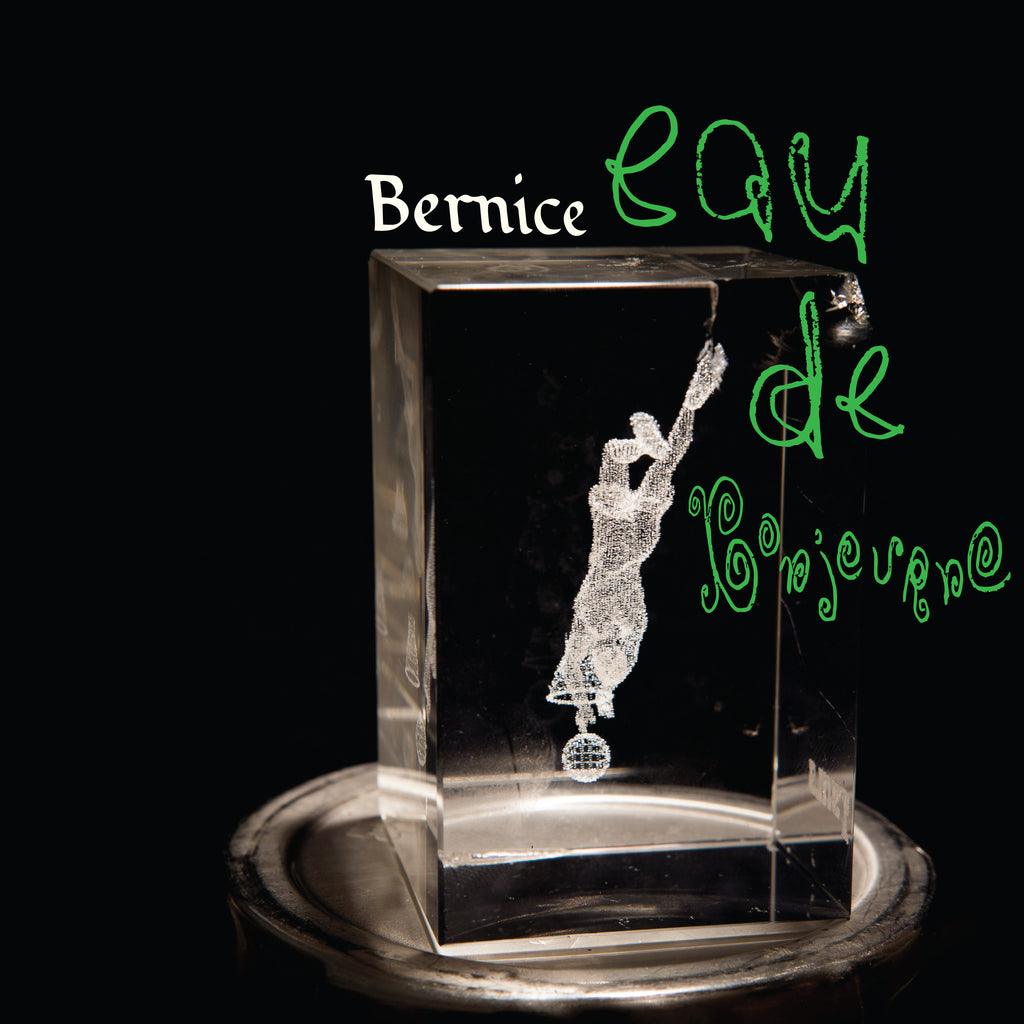 Bernice is the experimental pop vessel of musician/songwriter Robin Dann and her longtime collaborators Thom Gill (keyboards, guitar), Philippe Melanson (e-percussion and drums), Daniel Fortin (bass) and Felicity Williams (voice). Together and apart, they have performed with Martha Wainwright, Andy Shauf, Lido Pimienta, Bahamas, KNOWER, and Beverly Glenn Copeland among many others, which led to them being referred in the press as "Toronto's ever-evolving backing band." 
In their own right, however, they have repeatedly proved to be far more than the sum of their considerable parts. Bernice's Polaris Prize-nominated 2018 LP Puff: In the air without a shape received major international attention, described as an "analytical, self-dissecting monument to ephemerality" by The New York Times, and "a fascinating musical conversation" that blends pop and R&B influences with C86 aesthetics by Pitchfork, alongside high praise from outlets like NPR, FADER, and Stereogum, and many more.
Nearly three years on from that release (for Bernice a rapid turnaround by comparison to the seven-year gap between their 2011 debut and Puff), the band return with their third full-length, Eau de Bonjourno, out March 5th from Telephone Explosion and figureeight records. It marks their first collaboration with producer Shahzad Ismaily, the acclaimed multi-instrumentalist who has worked with artists as varied as Laurie Anderson, Lou Reed, Elvis Costello, Iggy Pop, John Zorn, and Bonnie 'Prince' Billy. While their genre reconstruction remains distinctly Bernice, Dann's lyrics bring a newfound focus to storytelling in the present moment, compassionately meeting ourselves where we are, and finding joy in spaces that are familiar but ever changing.
Eau de Bonjourno, according to Dann, "openly plays with the shape of a pop song," drawing on the band members' backgrounds in jazz, subverting rhythmic formulas, and resting in grooves that sit just outside of predictable. Instead of letting instruments take extended solos, the tone is set on opener "Groove Elation" with brief blurts of synthesized sax, patient passages of space, or clusters of beats, tenderly held together by Dann and Williams' intimate vocals. The album's sound is experimental in its truest definition, chopped up like musique concrète and then delicately placed back together with the loving touch of a scrapbook collagist. 
LP purchase comes with MP3 download. 
This project is funded in part by FACTOR, the Government of Canada and Canada's private radio broadcasters. Ce projet est financé en partie par FACTOR, le gouvernement du Canada et les radiodiffuseurs privés du Canada. www.canada.ca
This album was created with the generous support of the Ontario Creates.