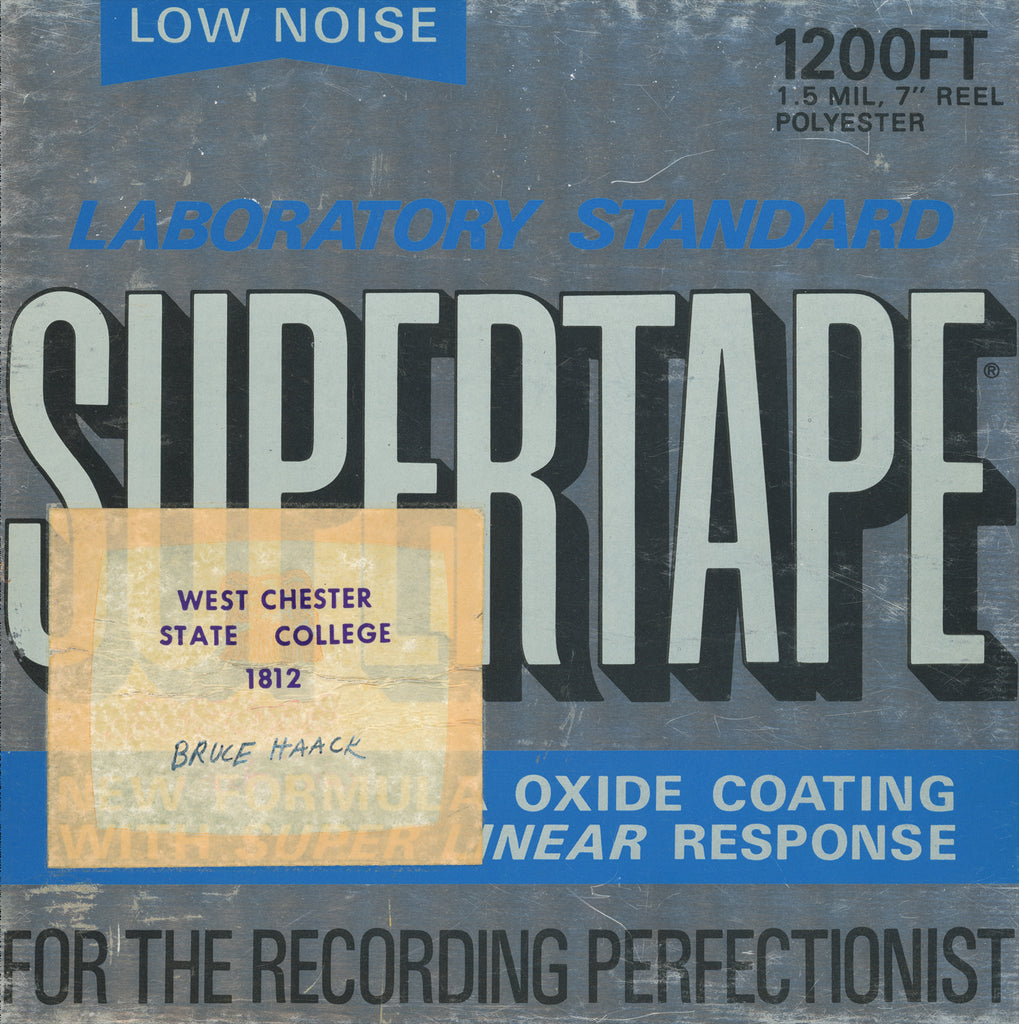 Bruce Haack
Preservation Tapes
In 2016, after reissuing two Bruce Haack albums, Haackula and Electric Lucifer Book II, Telephone Explosion began speaking with Ted Pandel (Bruce's lifelong friend and business partner) about working on the 1970 masterpiece The Electric Lucifer. It turned  out there was another matter that he wanted to discuss: finding a final resting place for the Bruce Haack archive.
We were shown test-pressings of The Electric Lucifer board mixes from his Columbia studio sessions, countless pieces of written music, a large number of personal photos, an invitation from Raymond Scott inviting Bruce to play his newly created Electronium instrument (now owned by Devo's Mark Mothersbaugh), poems, press clippings, and, most importantly, a heavy-duty shelf containing 213 reel-to-reel tapes.
All of the chosen material on The Preservation Tapes is unreleased, has only been heard by a handful of people and showcases a relatively unknown period in Bruce's musical career where Bruce was recording for Sparrow Records (who billed themselves as "America's best Christian music record label"). Bruce's signature Farad vocoder continues to feature prominently, but the lyrical content is decidedly more religious.
The Bruce Haack archive is now resting in the Provincial Archives of Alberta, in Edmonton, Alberta, Canada.
Preservation Tapes will be available on September 7th on LP with 12-page booklet and on all digital platforms.           
LP purchase comes with MP3 download.