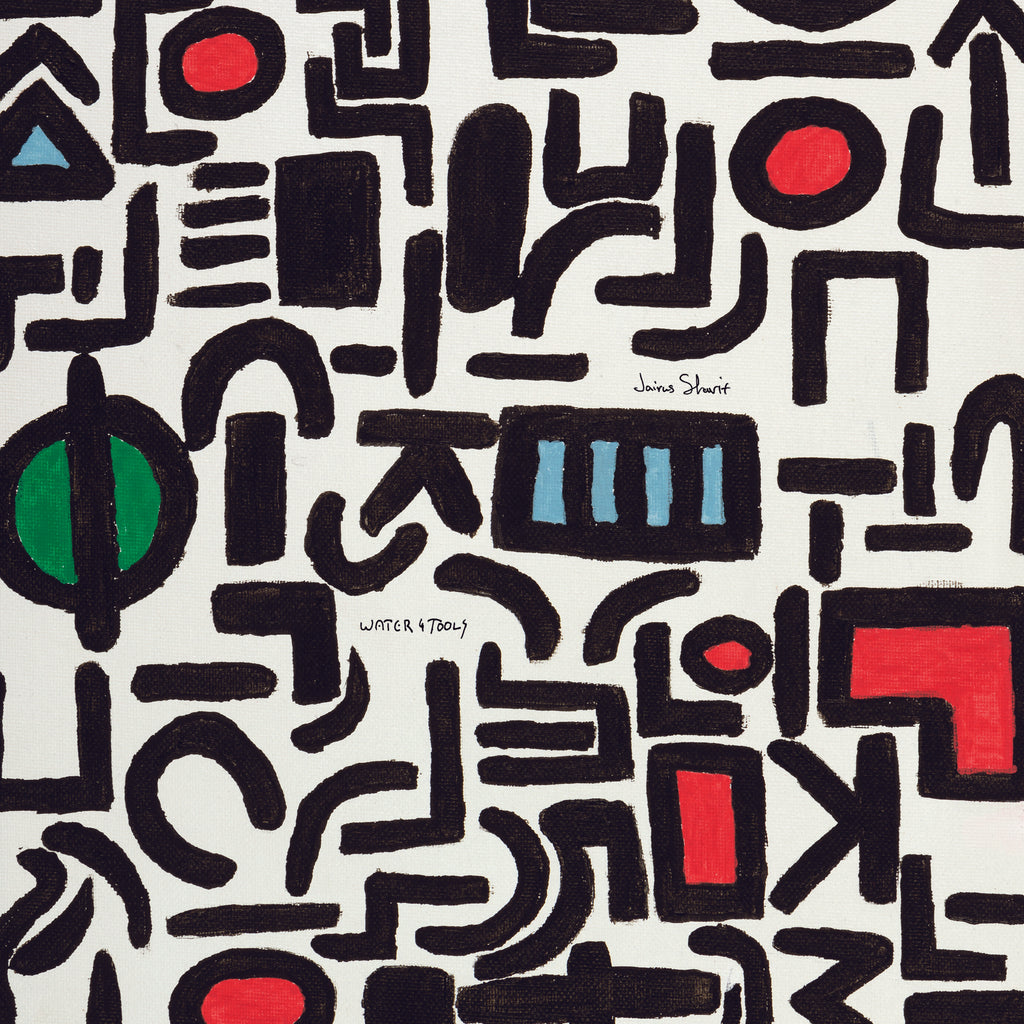 Jairus Sharif
Water & Tools
The passionate and unclassifable work of Calgary-based improviser Jairus Sharif embraces the defnitions of freedom, strictly on its own personal and idiosyncratic terms. Since early 2020, the 33 year-old autodidact has been generating a steady stream of homespun solo recordings that forge unprecedented connections between hip-hop abstraction, cosmic skronk, outsider jazz, and staunch post-punk DIY ethos.
Water & Tools is a dense, contradictory statement with a blustery surface that shelters a soulful heart. It's generous music, exuding profound vulnerability—grappling with the loss of one his mothers, Lisa—all the while brimming with electric wide-eyed wonder.
Almost every one of the nine pieces seems to carry some semblance of a groove, while remaining completely untethered from pulse.
At points, there's a timelessness that's conveyed through the music's processional, ritualistic tenor, and yet there's an endless amount of wild, futuristic detail waiting to unspool at any given moment. Woven throughout Sharif's one-man-ensemble textures, one finds Maximillian Turnbull (of Badge Époque, U.S. Girls, and Cosmic Range infamy) providing sundry keyboards and treatments, as well as his mixing skills.
This project is funded in part by FACTOR, the Government of Canada and Canada's private radio broadcasters. Ce projet est financé en partie par FACTOR, le gouvernement du Canada et les radiodiffuseurs privés du Canada.