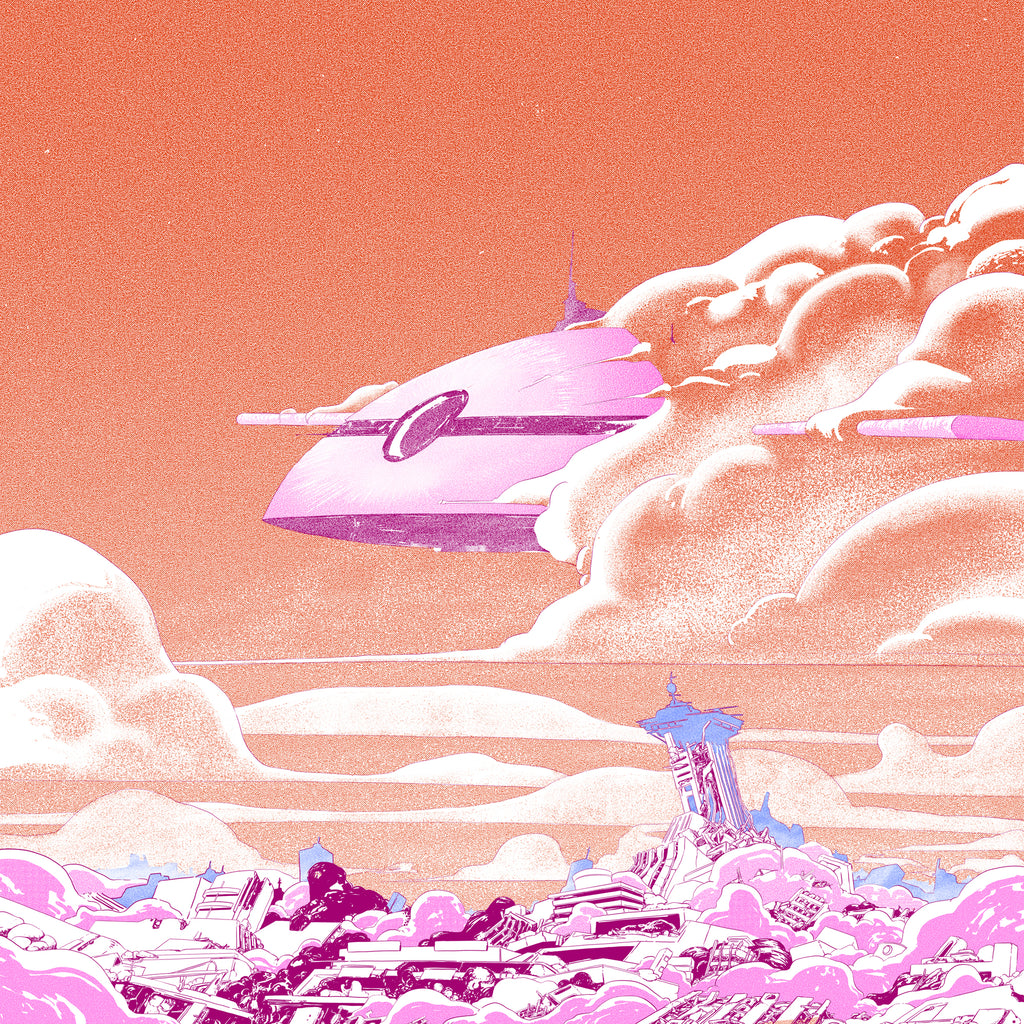 Lee Paradise
The Fink (Limited Edition)
The tightly coiled cyborg-funk of Toronto's Lee Paradise dances to the beat of nowhere. Fusing dark electronic grooves with live instrumentation, the songs of The Fink are both a warning against our impending demise and a head-nodding soundtrack for the post-apocalypse.  

Dan Lee has always been comfortable shifting between musical lanes. After spending the past decade veering from the frenetic art-rock of his band Hooded Fang to the mesmerizing psychedelic pop of Phèdre, he's now returned with Lee Paradise's long percolating sophomore release. It's been six years since the debut album from his shadowy post-punk solo project, but Lee has been busy recording both at home and during his travels in Berlin.
Beginning with a bedrock of programmed drums — the same kick, snare, and cymbal samples he first used 10 years ago — Lee attempted to channel the hard-hitting sound quality of old hip-hop. From here, he stacked up layers of eerie vocals, chaotic extraterrestrial synths, and the massive bass lines that provide Lee Paradise's signature sonic element. This sound continued to develop through live performances with a trio version of the band, as drummer Jonathan Pappo's nimble rhythms and Michael Butler's Yamaha CS-5 fleshed out the songs even further. It was this process that forced Lee to write lyrics, shaping his musical sketches into contained forms.

LP purchase comes with MP3 download. 
This project is funded in part by FACTOR, the Government of Canada and Canada's private radio broadcasters. Ce projet est financé en partie par FACTOR, le gouvernement du Canada et les radiodiffuseurs privés du Canada. www.canada.ca

This album was created with the generous support of the Ontario Creates.