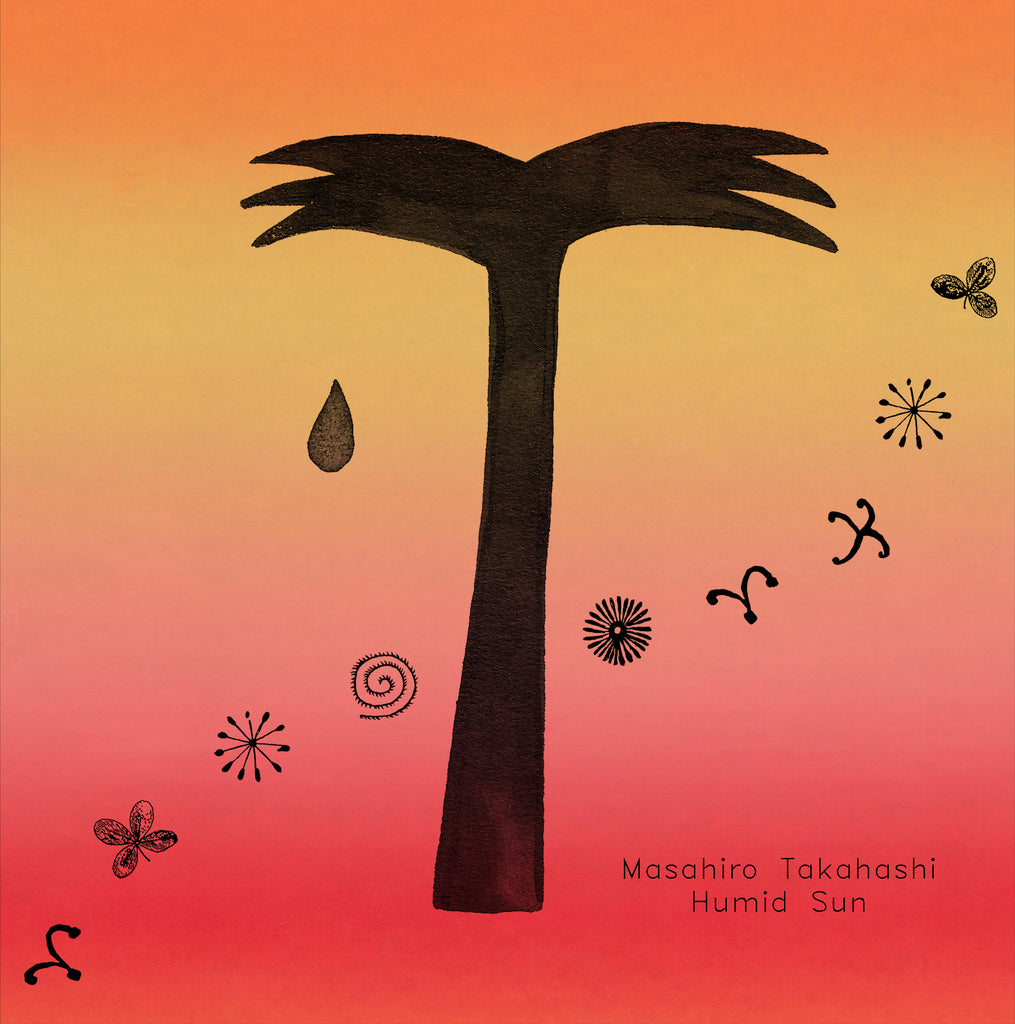 Masahiro Takahashi
Humid Sun
Black Vinyl. Includes MP3 download.
For the good part of the past decade, Japanese composer-musician Masahiro Takahashi has been crafting gently spellbinding pieces that simultaneously embrace electronic abstraction and a palpable, even brittle, humanity. His delicate and evocative landscapes always seem to be illuminated in vibrant magic hour tones as golden synth lines emanate from between soft flickers of acoustic instrumentation.

Since moving to Toronto in 2020, Takahashi has swiftly become a local fixture, enough so that his elegant Not Not Fun tape, Flowering Tree, Distant Moon saw an LP reissue with prominent local imprint Telephone Explosion (home to Joseph Shabason, Mas Aya, Steve Roach, Badge Epoque, Eucalyptus and others).

The forthcoming follow-up, also on Telephone Explosion, is entitled Humid Sun and proudly exhibits connections that he has cultivated in both his new and former homes. Recorded between January and August 2022, the record lives up to its title and sunset-hued cover, unfolding a kaleidoscopic, vaguely tropical calm over ten luxuriant tracks. All but one of the pieces features contributions from guest artists. On one hand he has invited several artists from back home namely Tokyo-based electronic producers H. Takahashi, Takao, and Yamaan, on the other he has brought aboard members of Toronto's rich experimental music community, including his labelmates Joseph Shabason and Brodie West (leader of Eucalyptus), as well as Ryan Driver, Bram Gielen, and Michael Davidson. He also enlisted Sandro Perri of Constellation Records infamy to provide the final mix.