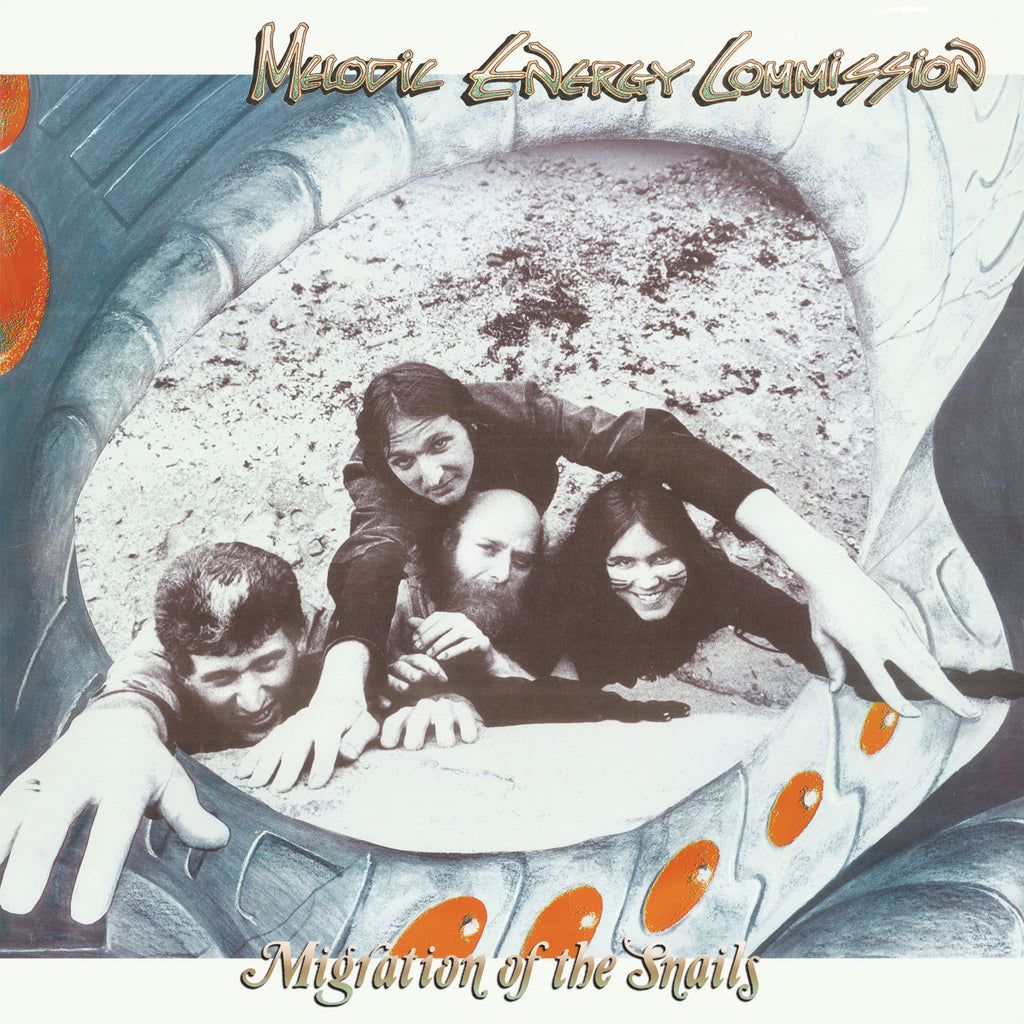 Melodic Energy Commission
Migration Of The Snails
Melodic Energy Commission is a Canadian gem and an interesting branch of the Hawkwind family tree (featuring Del Delmar on electronics.) Hailing from British Columbia, their unique blend of space rock, progressive and hippie psychedelia began in 1977 as a recording-only project titled "The Melodic Energy Commission of Collected Artists."
MEC quickly released two albums: 1979's "Stranger in Mystery" & 1980's "Migration Of The Snails." The music is raw and heavily exploratory, often shifting styles radically within a single track, moving from from quiet chamber orchestras to dissonant guitar freak outs with smears of analog electronics filling in gaps along the way.
RIYL: Amon Düüll II, Tangerine Dream, Hawkwind, Sun City Girls and Syd Barret.
LP purchase comes with MP3 download.