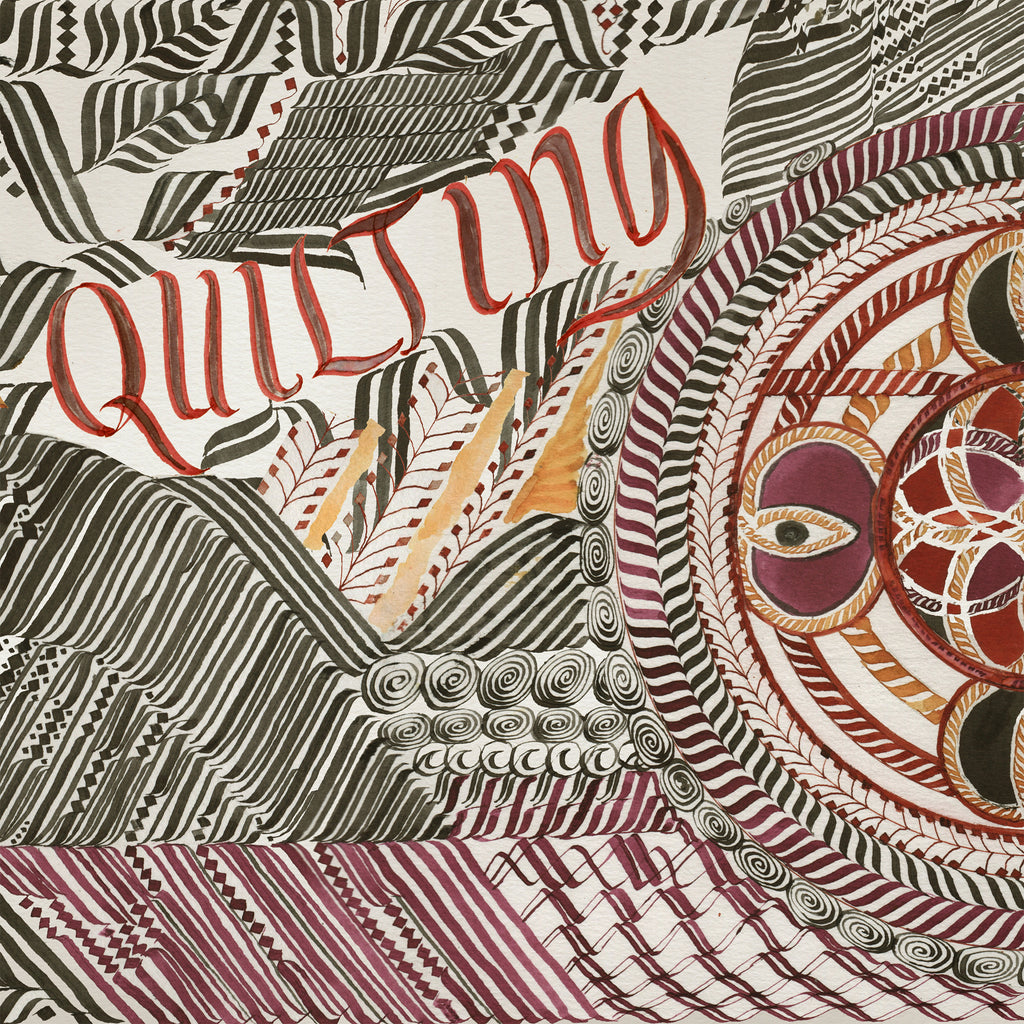 Telephone Explosion records is proud to be releasing the mesmerizing debut LP by Nova Scotia's Quilting on October 7, 2022. The album is a quietly stunning collection of pastoral ambience dotted with moments of tension that reflects the maritime environment in which it was created, inadvertently paying homage to the light and darkness of rural life.
Co-founded by Holy Fuck's Brian Borcherdt, the quartet is comprised of a diverse and accomplished collection of musicians who came together when he moved back to his home province in 2019 after a lengthy stay in Toronto.
The LP, which features hand-calligraphed cover art from Upstate New York-based artist and musician Sarah Le Puerta, features five songs all recorded live off-the-floor in a single live performance. Moods range from reflective to unsettled, and even at its loudest parts a sense of intimacy persists.