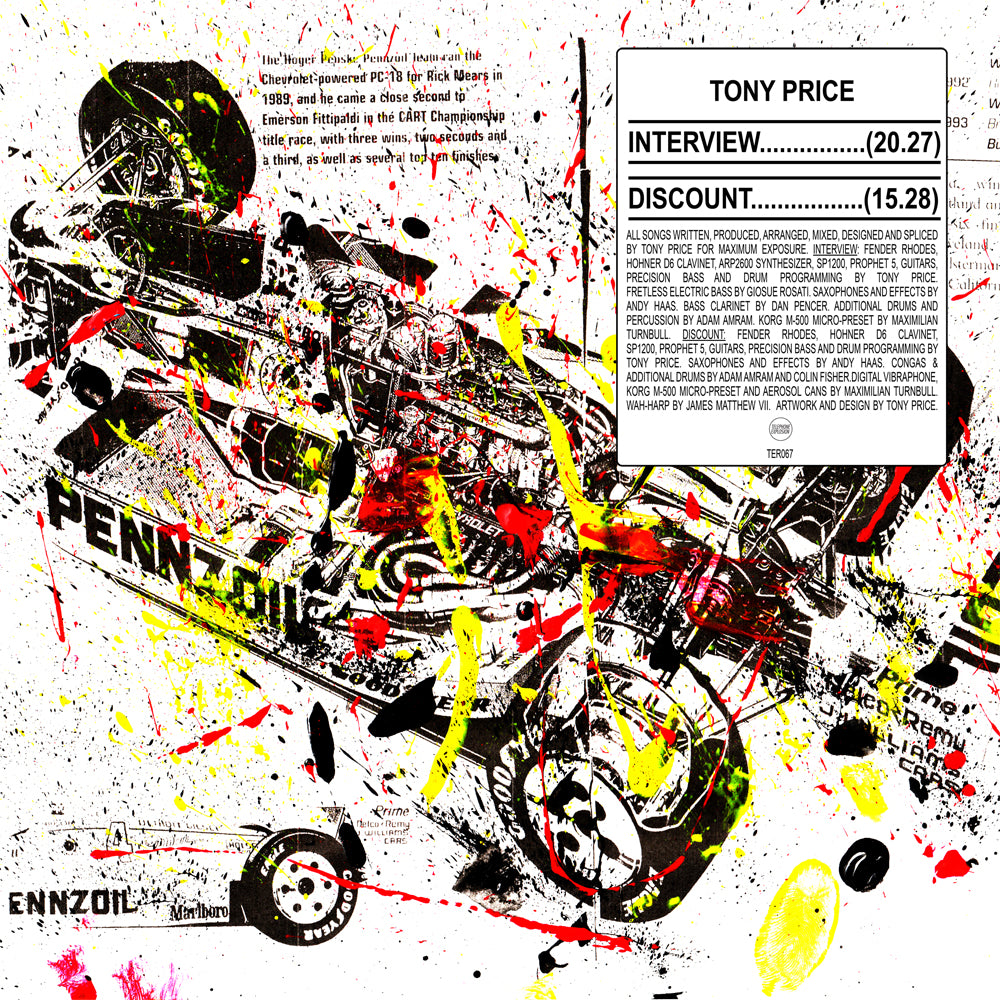 Tony Price
Interview / Discount
New York producer Tony Price makes his Telephone Explosion debut with the Interview / Discount LP. Made up of two side-long tracks, the record is an electrifying collision of fractured jazz- concréte and combustible downtown funk that crushes the entire continuum between minimalism and maximalism into a hypnotic wreck of metropolitan sound matter.
Finding inspiration in the quicksilver impressionism of modal jazz, the manic bombast of early electro- funk and the narcotic non-linearity of 1970s minimalism, Price assembled a crew of jazz-funk heavyweights and free-improv wizards and set out to create an auditory representation of the soundscapes of New York City.
 LP purchase comes with MP3 download.